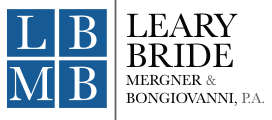 About Us
Founded in 1976, we are a firm of twenty-one attorneys with total personnel of fifty and a combined excess of two hundred and fifty years of experience in civil litigation, trial, and appellate practice.  The firm consistently has been rated "AV," the highest rating possible for a firm, by Martindale Hubbell. 
The firm's scope of work covers, from inception through trial and appeal, the handling of a broad range of defense cases, including Construction Defect and Injury Claims, Products Liability, Premises Liability, Environmental/Toxic Tort, Commercial Liability, Insurance Coverage Law, Trucking and Transportation Litigation, Section 1983/False Arrest Claims, Workers' Compensation, Employment Discrimination/Wrongful Discharge, Professional Liability (healthcare, senior residential, attorney, accounting, architects/engineers, and insurance agents), Motor Vehicle Law, and Public Entity Defense.
We have developed long-standing client relationships with many national insurers.  In addition, we represent the self-insured interests of many businesses, including Fortune 500 companies, midsized, and small privately held companies. 
Our firm has a well-earned reputation for being exceptionally skilled, aggressive, and professional trial attorneys.  We pride ourselves on out-preparing and outworking the opposition, and we do so on a consistent basis.  These skills allow us to enjoy an excellent reputation with the courts and our adversaries, which enhances our ability to leverage results that consistently exceed client expectations.